People and organisations who have donated time or resources in support of IVMDay
Volunteering Queensland
The IVMDay team would like to acknowledge the contribution of Volunteering Queensland for their support of IVMDay. Volunteering Queensland and Vanessa Codling have supported IVMDay over many years through the creation and distribution of memes and other social media tools.
Laura Allen and Louise Robinson-Blue
This website was redesigned by Louise Robinson-Blue and Laura Allen. Louise provided the technical and development expertise while Laura wrangled the content and the deadlines. Laura and Louise met at a hackathon (it's more collaborative and not criminal, like it sounds) and both have an interest in web usability and making websites better.
Designer Christina Balas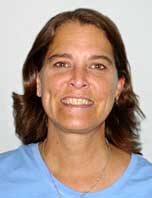 Christina Balas is a US based graphic artist who has donated her time and talents to supporting the International Volunteer Managers Day cause by creating and freely distributing the IVMDay logo to help promote the IVMDay message around the world.
Thank you Christina! Chris can be contacted at cjbalas@comcast.net
Better Impact

In addition to being a member of our Supporters' Group, Better Impact and it's President, Tony Goodrow have donated the database software that IVMDay requires to effectively communicate with its International Support Group and to maintain its mailing list with members.
Thanks are extended to Tony and his team for their generosity.