We encourage community groups and organisations to support International Volunteer Managers Day and related promotions.
Have a look at our current and past promotions to help you with your promotional plans.
2016 Theme
Volunteer Management. One Job. Many Hats.
Aside from being a theme that we hope many people can have some fun with, it also reflects the multi-dimensional skill base that VM's have to develop to be truly effective in their roles.
Further, it speaks a lot about how volunteer leadership is such a critical part of so many spheres of society.
Over the coming weeks and months we will be developing and releasing social media memes, posters and other tools that you can use to start to promote the day to your members and peers, but in the meantime, simply "Get Excited!"
Click on any of the images to link to full-size graphic. Right click to download.
Volunteering Queensland
The team at Volunteering Queensland have provided the following graphics:
Here is an oldie but still relevant (Energize inc)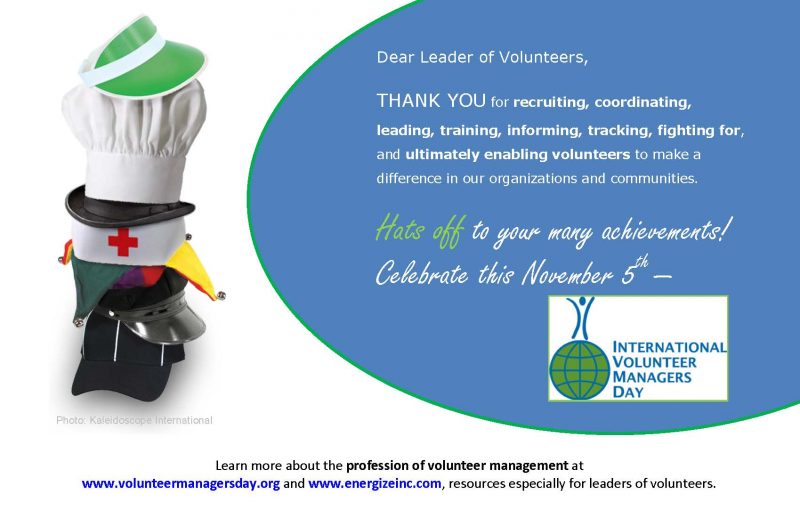 2015 Theme
In 2015 the theme was Superheroes.
Have a look at the 2015 superhero themed memes from a variety of sources.
A variety of banners from around the world