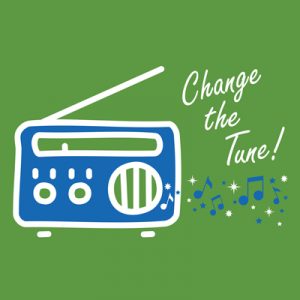 $120
November 4, 2019 @ 9:00 am

-

4:00 pm
Volunteer Leadership Future Forum
Changing the Tune!
UnitingCare presents: Volunteer Leadership Future Forum – Brisbane
Change how we think volunteer leadership is positioned!
Attune ourselves to how the future in volunteering might look
Challenge and change our perceptions on volunteering and how it is changing
Change how we look at our own well-being in order to be better leaders
To mark International Volunteer Managers Day in 2019 join Donna Thistlethwaite, Andy Fryar, Alison Jardie and DJ Cronin for a Volunteer Leadership Forum that will stimulate thinking on the future of volunteering and its leadership. Led by leaders in their field, this future forum will give you an opportunity to learn, network, celebrate, explore new thinking and challenge yourself and your organisation to be fit for purpose as the world rapidly changes around us.
Alison Jardie
Alison Jardie is the Director of Leadership Evolution, specialising in leadership development, executive coaching, and driving cultural change through organisational development initiatives. Alison has 20+ years experience in the organisational and leadership development fields.
Andy Fryar
For more than 30 years Andy has contributed significantly to the Australian and global volunteerism community. His achievements include serving as President of Volunteering Australia and convening the working party that later evolved into AAMoV – the Australasian Association for Managers of Volunteers. Andy is the co-author of Volunteer Program Management: an essential guide (3rd edition) – Australia's premier guidebook to volunteering.
DJ Cronin
DJ Cronin is Manager: Volunteer Services at UnitingCare where he shares his expertise in Volunteer leadership, governance, policies and principles as well as strategy and development. DJ has managed volunteers in various settings in Australia for the past 21 years and has developed a special interest in volunteer management. DJ writes on Volunteer Management, Leadership and Volunteerism and has been a Faculty member with the Australasian Retreat for Advanced Volunteer Management and is a past President of the Australasian Association Managers of Volunteers.
Donna Thistlethwaite
In 2012 Donna jumped from Brisbane's Story Bridge in an attempt to end her life. Her actions shocked those who knew her and who regarded her as a competent human resource professional and a friendly, enthusiastic person. Donna journeyed from breakdown to receiving an 'Entrepreneur of the Year Award' in 2016 and found her purpose in career coaching and professional speaking. As an entrepreneur and speaker, Donna shares her story to help others. Donna has been featured on 'Australian Story' and multiple ABC podcasts such as Richard Fidler's 'Conversations'.
*Morning tea, lunch and afternoon tea provided
Please e-mail any dietary requirments to volunteer@uccommunity.org.au